"Uncle Simon" w/ Beverly Garland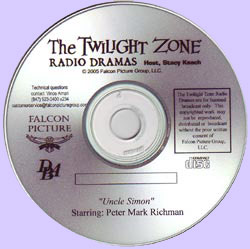 One of Television's most memorable dramatic show, Rod Serling's The Twilight Zone, is now on Audio Disc.

Radio Dramatizations of the original broadcasts are now available to thrill you anew, while driving in your car or just sitting in your home.

Peter Mark Richman has recorded two dynamic discs.